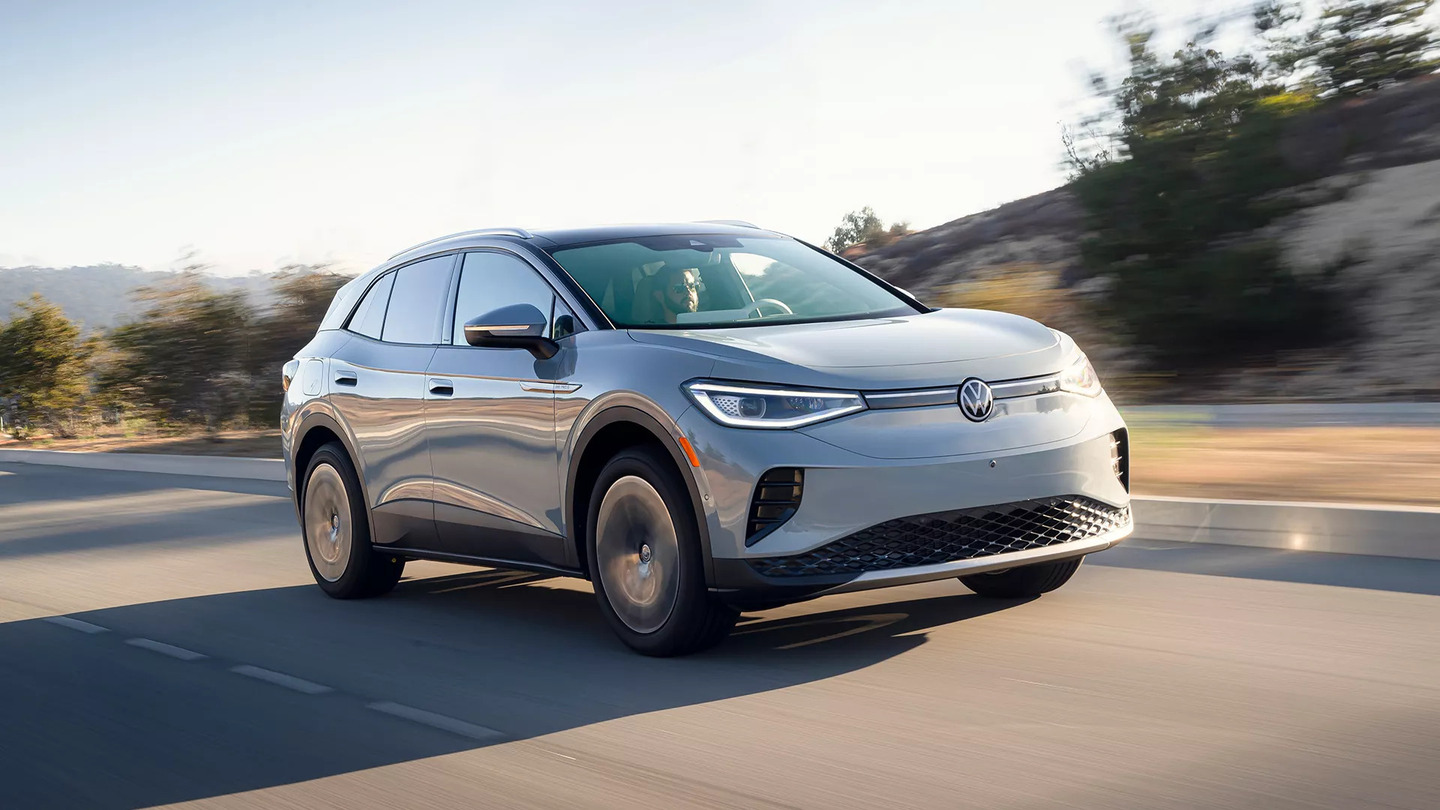 Meet The All-New Volkswagen Electric Vehicle Lineup
Volkswagen ID.4
---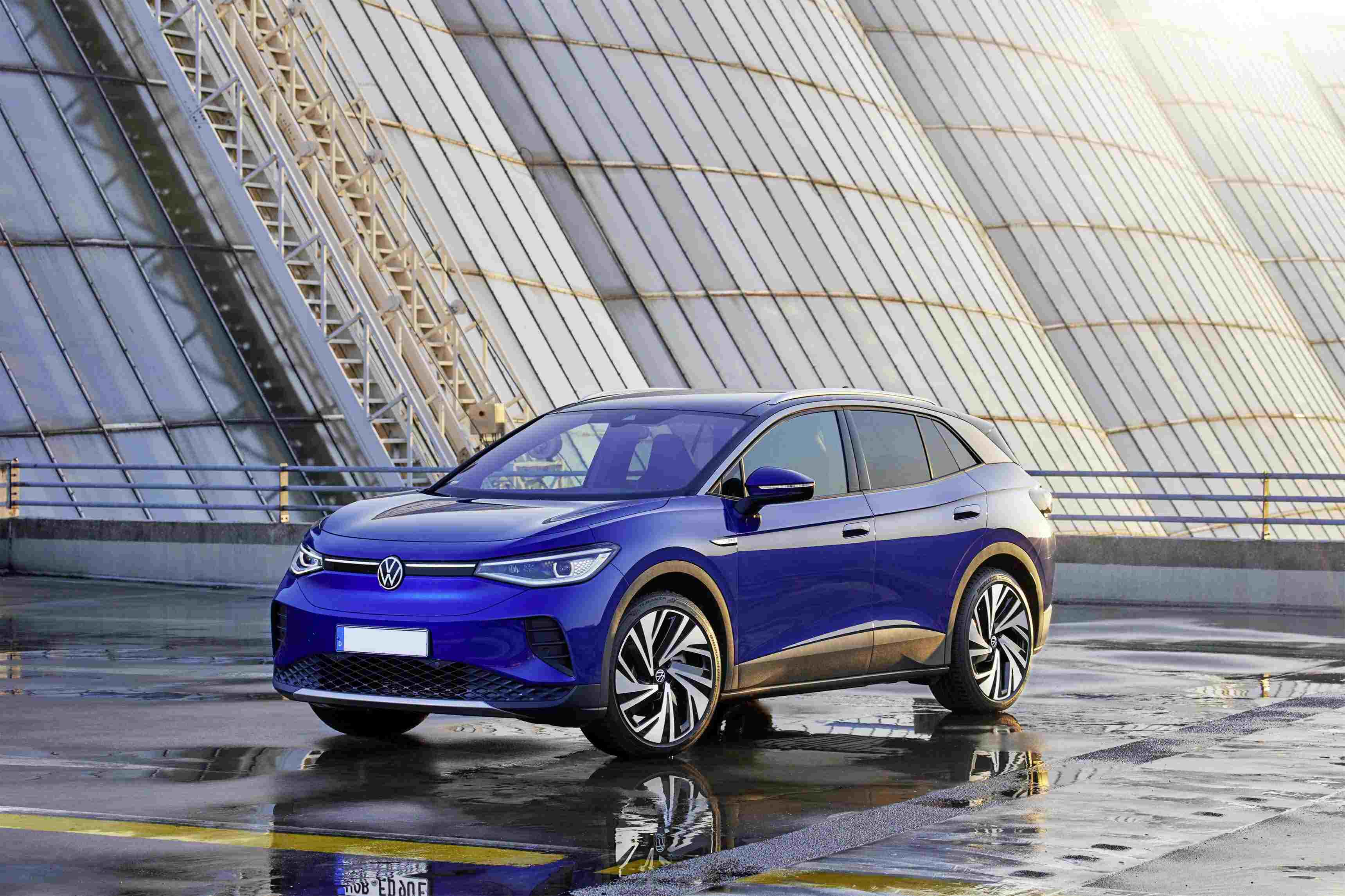 Experience the Future of Driving
When you buy a Volkswagen ID.4, you can qualify for a federal tax credit of $7,500.
The new Volkswagen electric SUV offers a great way to enter the electric car market. The exterior of this all-electric SUV has a modern look and feel with sleek lines and large alloy wheels. The VW ID4 interior has a large, 12-inch touchscreen, a built-in infotainment system, and stylish upholstery. Under the hood, you'll find a 62-kWh battery in the entry-level models that provides plenty of power to get you from A to B without recharge. The Volkswagen ID4 is available in 4 trims, each with unique features and engine configurations.
62-kWh Battery (Entry Level Model)
Up To 275 Mile Range
RWD or AWD Options
12-Inch Touchscreen
Cruise Control
Infotainment System
View New Inventory
---
Volkswagen ID.7
---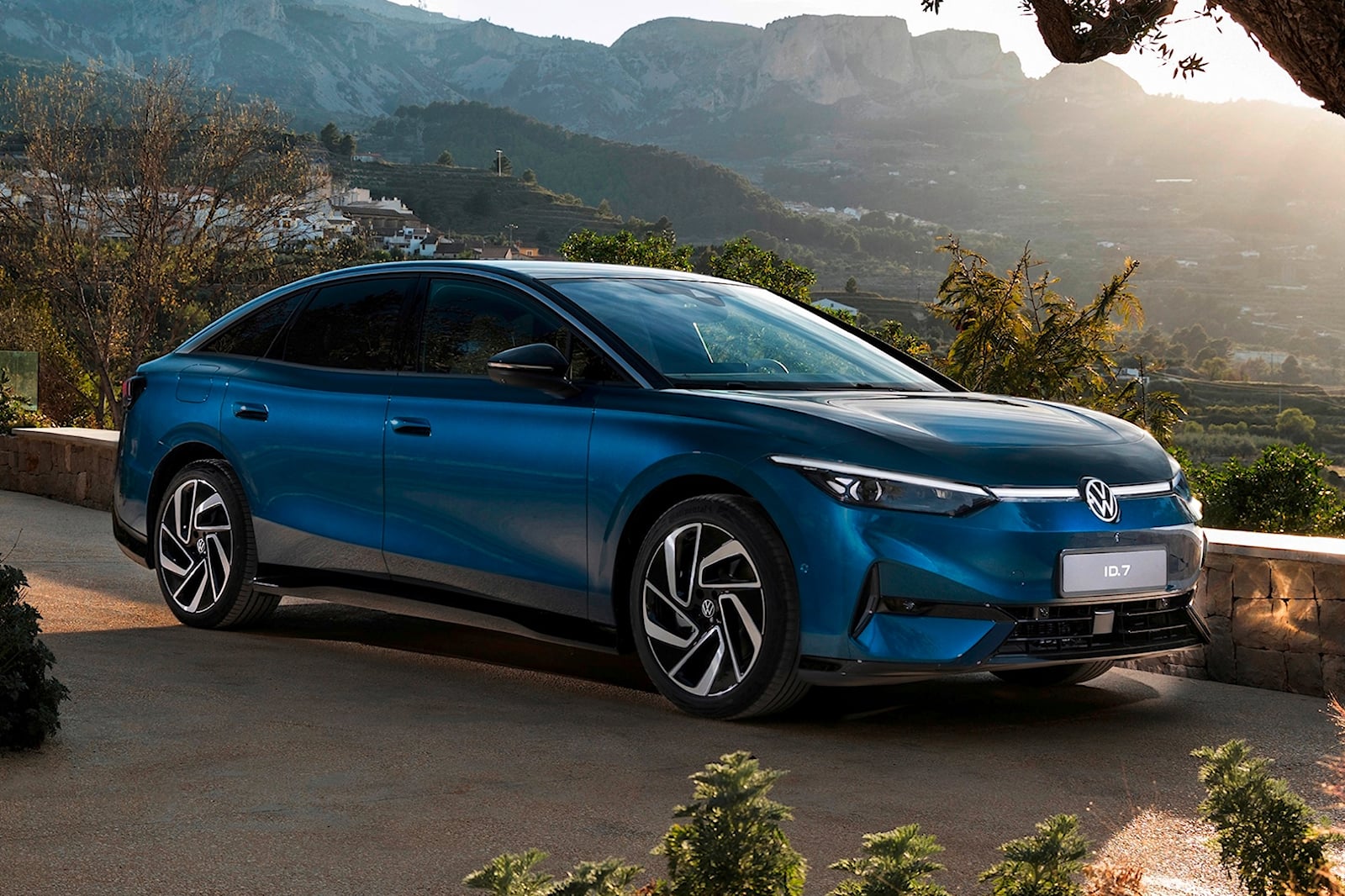 Iconic Style and Innovation
The VW ID.7 sedan is a sophisticated and aerodynamic mid-size electric four-door car perfect for families. It features a 15.0-inch touchscreen and a head-up display to show driver-centric info like vehicle speed and navigation instructions. Powered by a single electric motor, the sedan delivers 282 horsepower. The new ID.7 SUV has an 86.0-kWh battery pack and adjustable electric motors to regulate cabin temperature for an extended range. Plus, it has a glass roof that can switch between opaque and transparent.
Join the Waitlist
---
Volkswagen ID.Buzz Microbus
---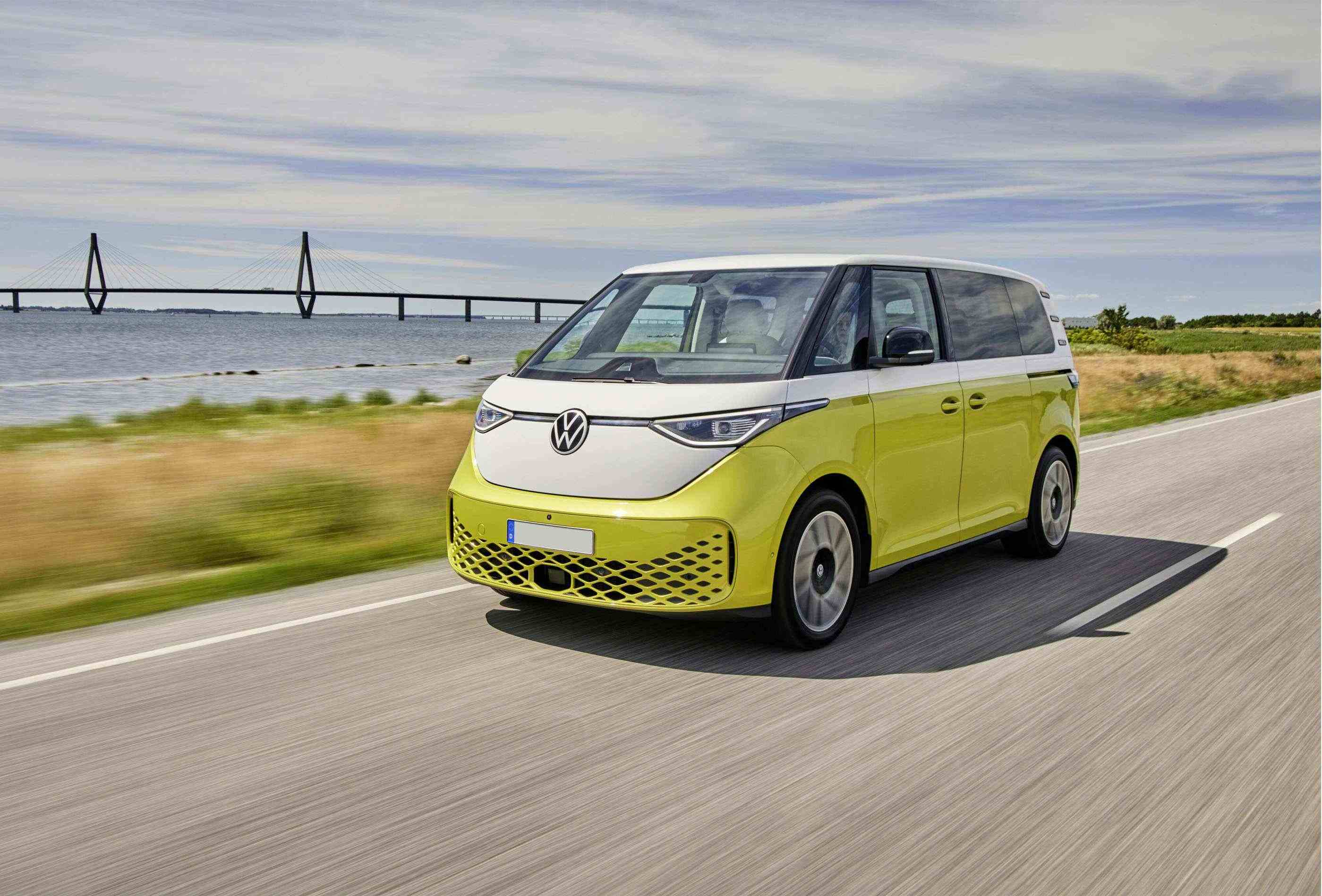 Roomy Interior and Spacious Cargo Capacity
The new VW electric vehicle, the ID. Buzz is built on its Modular Electric Drive (MEB) platform and features a single, rear-mounted electric motor that produces 201 horsepower and 229 pound-feet of torque. The dual-motor, all-wheel-drive option will offer 295 horsepower. The battery is larger than the 77-kWh pack that powers the European model and can be quickly charged from 5 to 80 percent in just 30 minutes when plugged into a DC fast charger.
The interior of the VW Buzz is highly customizable, boasting armrests, tables that fold out of the backrests for rear-seat passengers, and a removable center console between the front seats. Standard features include a 10-inch digital gauge cluster, and available options include customizable ambient lighting and massaging front seats. The standard setup includes three rows and seating for up to seven people, with a cargo area featuring an adjustable load floor and 40 cubic feet of storage space.
Join the Waitlist
---
Take the Wheel and Experience the Thrill of a Volkswagen Electric Vehicle at AutoFair Volkswagen of Nashua
---
Experience the thrill of driving a Volkswagen Electric Vehicle by taking a test drive today at AutoFair Volkswagen of Nashua in Merrimack, New Hampshire. We are conveniently located near Chelmsford, MA; Concord, NH; Lowell, MA; Manchester, NH; and Nashua, NH, so take advantage of this excellent opportunity to see what it's like to be behind the wheel of an EV from Volkswagen!
Frequently Asked Questions
What Are the Advantages of Owning an Electric Vehicle?
Lower Carbon Footprint
Lower Operating Costs
Tax Incentives and Rebates
Increased Range and Longer Battery Life
Increased Safety
How Long Does It Take to Charge A VW Electric Car?
The amount of time it takes to charge an electric vehicle (EV) varies depending on the type of charger and the speed at which the car can accept the power. Most vehicle charging takes place at home with either a Level 1 (120-volt) or Level 2 (240-volt circuit) charger, which can provide 2-5 miles range per hour and 12-24 miles range per hour, respectively.
If a long-distance drive occurs, a Level 3 (DC Fast Charger) can be used, which takes about 38 minutes to charge the car from 5 to 80 percent. However, charging can take longer due to temperature and the car's onboard converter, which can only handle a specific amount of power.
How Much Power Does an Electric Car Battery Hold?
The Volkswagen ID battery pack contains 82 kilowatt-hours of energy, 5,500 times more than the average smartphone. This amount of energy could power a typical U.S. home, using 30.5 kilowatt-hours daily for two and a half days.
What Electric Vehicle Incentives Are Available?
The Volkswagen ID.4 is eligible for a Federal tax credit of up to $7,500 from the U.S. government. Plug-in hybrid electric vehicles (PHEVs) may also qualify for this credit.
Is The Ev Tax Credit Refundable?
The question of whether the EV tax credit is refundable has been on many people's minds. It turns out that for 2021 taxpayers filing as individuals, the maximum amount of the electric vehicle (EV) tax credit is $7,500. Unfortunately, this amount is typically not refundable.
A write-off is a tax deduction that reduces your taxable income, while the federal electric vehicle (EV) tax credit of up to $7,500 is a direct discount on taxes due. A $7,500 write-off would mean you pay $7,500 less in taxes than you would have otherwise; however, an EV tax credit provides much more savings since it's effectively a handout for up to $7,500. To maximize the benefits when buying an EV, make sure to look into the list of state EV incentives maintained by the U.S. Department of Energy (DOE).