AutoFair Volkswagen of Nashua Boasts Award-Winning Inventory Of New And Used Cars!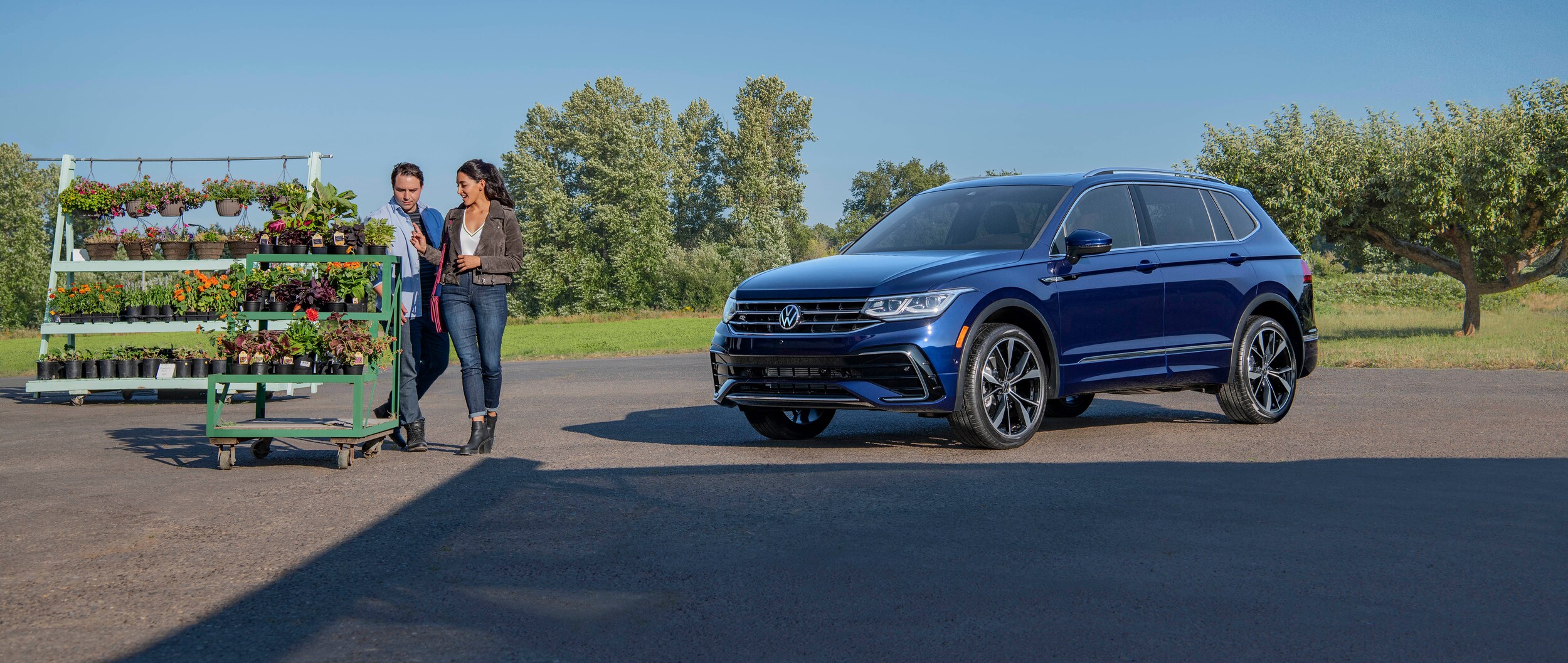 AutoFair Volkswagen of Nashua proudly fields a diverse inventory of award winning Volkswagen Models!
Volkswagen enthusiasts everywhere have yet another reason to be excited: an impressive 6 vehicles were chosen for the Car and Driver Editors' Choice List for 2022. Based upon factors such as the rankings each vehicle earns within its market segment versus competitors, how well it fulfills its intended mission, and editors' subjective evaluations of each vehicle's performance, the chosen cars were top picks out of over 400 vehicles that the editors tested, rated and ranked this year. For a breakdown of the VW models selected and the reasons why, keep reading.
Volkswagen Golf GTI
Lighter and quicker than ever before, the 2022 Golf GTI builds upon its 40-year reputation for refinement, style, power, and playful performance. The 8th generation of the Golf GTI packs a hearty 241 horsepower under the hood and comes standard with Volkswagen's IQ.DRIVE technology, with Adaptive Cruise Control, Lane Assist, and Travel Assist, with an optional Emergency Assist on the DSG® models. One of the few vehicles that come with a six-speed manual transmission standard, the GTI is also available in a seven-speed Tiptronic, dual-clutch manual version for $800 more.
Volkswagen Golf R
Debuting in 2004, the Golf R steps it up a notch with a 27-horsepower upgrade from the previous version, yet retains the practicality of the hatchback styling and fun handling of its predecessor. The 2022 Volkswagen Golf R has new race-inspired design and refined turbocharged engine that brings an entirely different level of handling to the Golf R that is sure to excite and exhilarate.
Volkswagen Jetta GLI
Known for its affordability and super fun driving, the 2022 Volkswagen GLI proves that it's possible to have an unexpectedly practical sedan packed with the performance German engineering is famous for. Refreshed with new technology and styling, fans can look forward to new front and rear bumpers, updated wheels, and fully-loaded trim. IQ.DRIVE® driver assistance comes standard, as does a 6-speed manual transmission that can be upgraded to a 7-speed DSG dual-clutch automatic transmission alternate. Drivers will enjoy the Volkswagen Digital Cockpit instrument clusterthat includes Volkswagen Car-Net® with in-car Wi-Fi capability with data plan.
Volkswagen ID.4
A first for Volkswagen's foray into the world of electric SUV vehicles, the 2022 Volkswagen ID.4 marries a spacious interior with MEB electric vehicle architecture. The combination creates a total package of performance, value and packaging, something that has marked Volkswagen's brand for decades. The 82 kWh battery expects an EPA-estimated range improvement over the 2021 model, and comes with three years of 30-minute fast charging sessions through Electrify America included with purchase. The peaceful and serene electric-powered drive also has high-tech features, like standard IQ.DRIVE® advanced driver assistance technology and a voice and touch activated smart infotainment system.
Volkswagen Taos
Drivers in need of extended cargo space with an eye towards fuel efficiency have met their match in the 2022 Volkswagen Taos. Combining a bold and edgy exterior design with a sophisticated interior and advanced technology, the Taos is a smaller version of the Tiguan at a more affordable price. 4Motion® all-wheel drive gives owners the handling and steering control of a front-wheel drive vehicle, while providing the traction control of an all-wheel drive system. All versions of the vehicle are powered by a 1.5-liter turbocharged engine that produces 158 horsepower and 184 pound-feet of torque, and a whole lot of "wow."
Volkswagen Tiguan
The best-selling Volkswagen model keeps impressing in 2022. The exterior has been sharpened up and the interior boasts new standard and available tech features, such as an available upgrade to a whopping 10.5-inch Digital Cockpit Pro instrument panel (the 8 inch comes standard). Characteristically fun-to-drive with a roomy interior and impressive feature set, the Tiguan also comes with LED head and taillights, keyless entry, push-button start, heated front seats, front and side assist, available third-row seating and so much more!